Corks Winebar and Eatery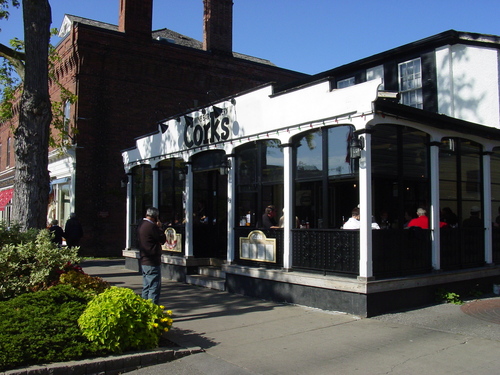 19 Queen Street
Niagara-on-the-Lake ON
L0S 1J0 Canada

Phone: 1-289-868-9527

Web: http://www.corksniagara.com




Return To Dining


---

The content of our business and attraction directory appears by courtesy and
generous assistance of the lodging owners of this website. Please view our
Niagara Business and Attraction directory author credits page


Featured Lodgings

BLYTHEWOOD MANOR
BED & BREAKFAST



Stay in a 140 year old Victorian home, with all the luxuries of a wonderful Bed & Breakfast!



THE IRISH HOUSE B&B



We Cater To All Your Needs



ABEL THOMAS HOUSE



Exquisite cottage in Old Town Niagara on the Lake - steps to all things that matter!



HIEBERT'S GUEST HOUSE



Come as guests - leave as friends.



VIA VENETO - OLD TOWN



A little bit of Italy in Niagara on the Lake - Famous for breakfasts !